Southern Soul Barbeque's Griffin Bufkin Offers Brisket Chili Recipe
Southern Soul's Soul by the Bowl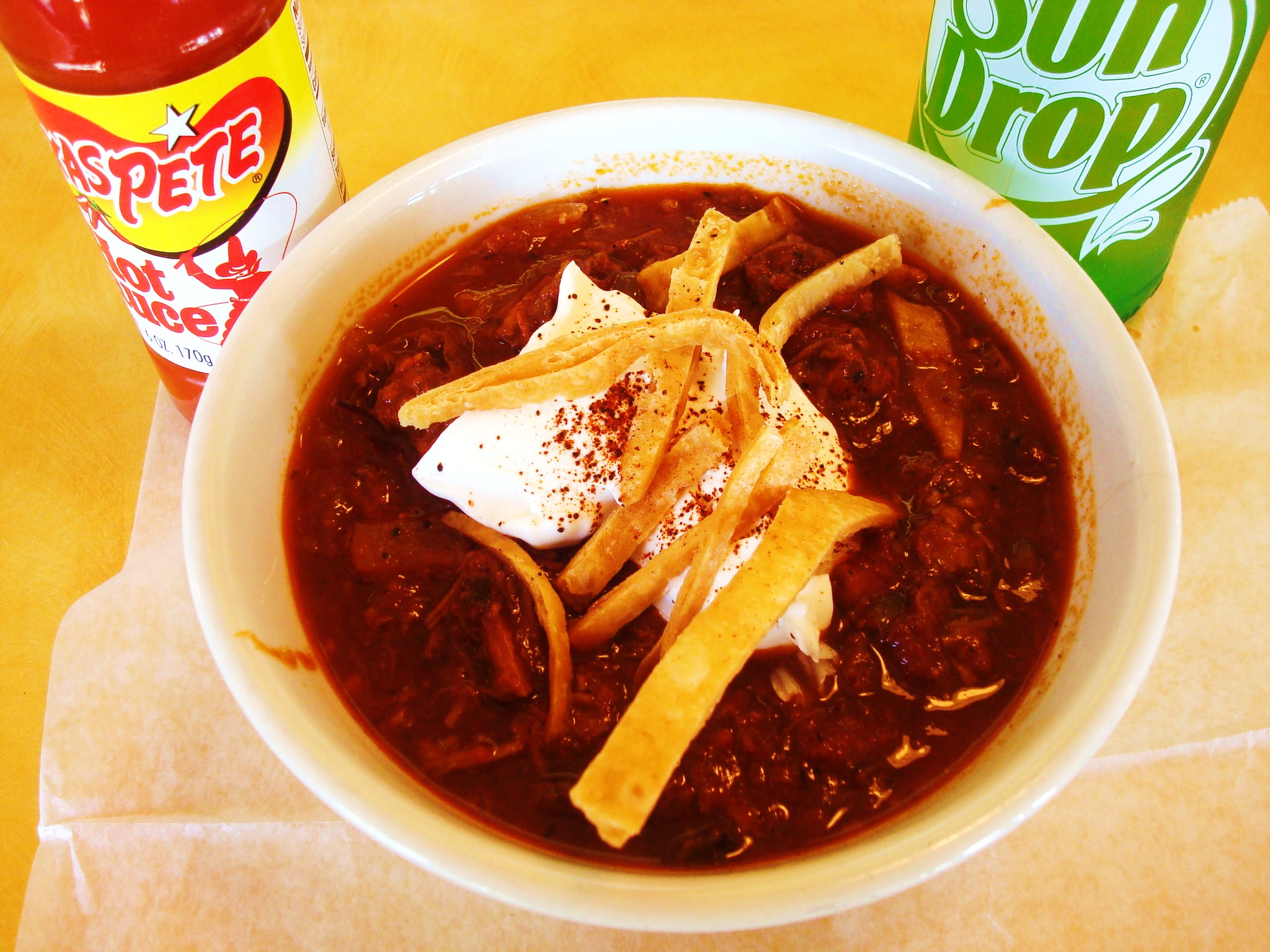 Swampland Victuals Editor Griffin Bufkin offers Southern Soul Barbeque's Smoked Beef Brisket Chili Recipe. Read Griffin's debut oyster article

as Swampland/Mystery And Manners' Food Guru. J.C
Soul by the Bowl
By Griffin Bufkin
The off season in The Golden Isles always gets the locals excited about having their island back to themselves. After the hordes of tourist folk have left, a more laid back approach to island living prevails. Oyster roasts, football, fishing, and beachcombing replace the traffic, restaurant lines, and tee-shirt vendors that swarm the summer season.
Its also the most bearable temperature all year to fire up the smoker. Harrison gets up early to Southern Soul- around 4:00 a.m. to kick off his everyday routine of starting the fire and prepping the day's meat load: Beef Brisket, Pork Butts, Half Chickens, Slabs of Pork Ribs, pausing only to wave to the regular morning runners and old timers who gather for their daily coffee at the neighborhood bodega next door. With the sun rising, this is truly the most peaceful time of the day.
Our location in the middle of the island at a busy round a bout keeps traffic flowing in and out all day. And when the hawk is swooping (temp drops below 50f) The calls start coming in for bowls of our Smoked Brisket Chili. This is hot and heady stuff now. Wood-fired fresh chilies and peppers swim somewhat modestly with the deep smoky sweet flavors from a slow cooked brisket. Then the heat picks up and the chocolate notes turn towards habanero heaven. Chili heads rejoice. "It's too hot" someone says. These are fighting words here. Go outside and eat it. Here's some sour cream, Quit crying.
We do carry a mild version now. But c'mon order the Red. Its cold outside, and you got a long day ahead of you after lunch. Bear witness to this Bowl of Soul:
Southern Soul Smoked Beef Brisket Chili
Fire-Roasted Chili Peppers
6 Serrano Chili's
3 Lg. Anaheim Peppers
4 Jalapenos Peppers
2 Habanero Peppers
3 Lg. Poblano Peppers
We start by placing washed whole peppers on a hot charcoal grill and turning frequently until they blister and char on the outside. Remove peppers from grill and sweat them in a Ziploc bag for ten minutes. With latex gloves on use a paring knife to remove seeds and ribs from peppers. Dice chilies fine charred skin and all and reserve in a bowl.

Smoked Beef Brisket
6 lb. Beef Brisket, trimmed
8oz. of Southern Soul Dust (Butt-Rub Deluxe)
Apple Juice
Light a fire with seasoned/aged oak in your smoker.
Next make a paste by combining enough apple juice and rub to cover your brisket.
Apply paste liberally to brisket- set aside.
When coals are perfect and heat reads 250f, place brisket on side away from fire box and let the smoke do its magic for 6-8 hours or until internal temp reaches 185-190f. Remove brisket from smoker, wrap in foil and let it rest for an hour. Refrigerate smoked and rested brisket overnight.
After a good chill in the icebox, dice whole brisket into ½" cubes- set aside.
Chili
1 lb. fresh ground Wainright Farms Country Sausage
2 Medium sweet Onions- diced fine
Whole clove of fresh Garlic-minced
Heaping Tablespoon of Sea Salt & 2Tablespoons of Fresh Crack'd Black Pepper
Fire Roasted Chilie Pepper Mixture
Olive Oil to coat vegtables
1 cup of high quality Chili Powder divided x 2
¼ cup fresh ground Cumin
1 cup of Lee & Perrins Worcestershire Sauce
3 ounces of a bakers semi-sweet chocolate
#10 can (96 oz) of Crushed Tomatoes
2 32-ounce cans of Dark Red Kidney Beans
4 lbs of Smoked Beef Brisket -cubed
1 quart of water or stock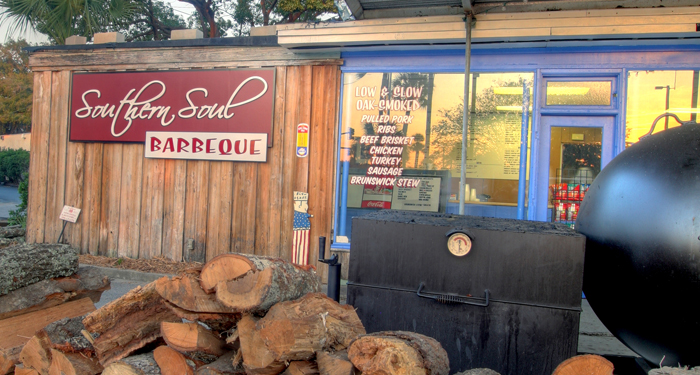 Place your onions and garlic, salt, pepper,½ the chili powder and chili pepper mixture in a large mixing bowl and coat with olive oil- set aside Render sausage 8 minutes or until browning in an 8 quart stock pot -Do not drain the fat. Add vegetables from mixing bowl to cooked sausage in the pot and sweat over medium-hi heat for 10 minutes.
Back off the heat to medium and stir in the cup of Worcestershire sauce. When heated thru add cumin and the chocolate squares to melt. Next add your brisket all at once to the pot and toss to coat meat with ingredients. Continue to cook meat and fixings over medium heat for 5 minutes. Finally add crushed tomatoes, beans, the other half cup of chili powder and water or stock to the pot and return heat to medium high. When chili begins to bubble, back off heat again to medium and cook for 60 minutes periodically stirring from the bottom up.
We like to garnish the chili with fried flour tortilla strips, shredded cheddar and/or Sour cream.
Griffin Bufkin